The holiday season has arrived! Have you been searching for a fun and educational gift for your bilingual or multilingual child? I have some wonderful ideas for you that will get your child building, exploring, and imagining – in any language.
In our home, we try to keep things simple with a four gift rule at Christmas. Each of our kids gets four gifts: something they want, something they need, something to wear, and something to read. This simple rule helps me to plan and pick out just the right gifts for my three kids without going overboard.
While our minority language is Spanish, these gift ideas can be related to any other language. Take a look to find one your child will love!
This post contains affiliate links. Thank you for your support!
Books, Books, and More Books
Of course this is my top gift recommendation! Your home library can never have too many books in the minority language. What's more, the possibilities for exploring with books are endless. They are the perfect way to bring in a specific interest of your child – like dinosaurs, astronomy, cooking, or crafting. Or they can spark a new interest! Books can take you to a new world and let you learn about other cultures, people, and food. They allow kids to explore any topic imaginable.
Check out my favorite book recommendations for different ages or themes for some inspiration. There are also Spanish book subscription boxes like from Sol Book Box or Booklandia.
Puzzles
Puzzles are one of our favorite educational activities.  Like books, you can find scenes exploring a huge variety of topics – from plants and animals to shapes and colors.  There are puzzles available in a variety of languages, and of course, puzzles can be appropriate for any age! For young learners, try this sweet Color 'N Eggs puzzle or Minilingo bilingual memory game.
Board Games
Board games are the perfect piece for quality family time together – and language learning!  There are board games for young kids that could be done in any language – think Candy Land, Chutes and Ladders, or Sequence for Kids.  They help kids learn about simple concepts like counting, colors, and animal names.  There are also a variety of board games that are available in other languages.
Check out Spanish Bananagrams, Mexican Lottery-Bingo in Spanish, Nahuatl & English (pictured above), Spanish Bingo (below), or Manzanas con Manzanas.  They also make Scrabble in Spanish, and I love the idea of writing with Spanish magnetic words.
Magazine Subscriptions
My kids look forward to getting their own magazines in the mail each month. And I love that with each magazine they are learning so many new things. The best part is encouraging their love of reading in both languages! We enjoy Highlights and High Five at our house. In Spanish, they have High Five Bilingüe. We also love the science and nature topics from National Geographic Kids and Ranger Rick in English. National Geographic Kids is also available in Spanish. Chop Chop is a kids' cooking magazine with delicious, culturally diverse, and affordable recipes available in both English and Spanish.
Related post: Find all of these recommendations and more in Top Spanish Magazines for Kids!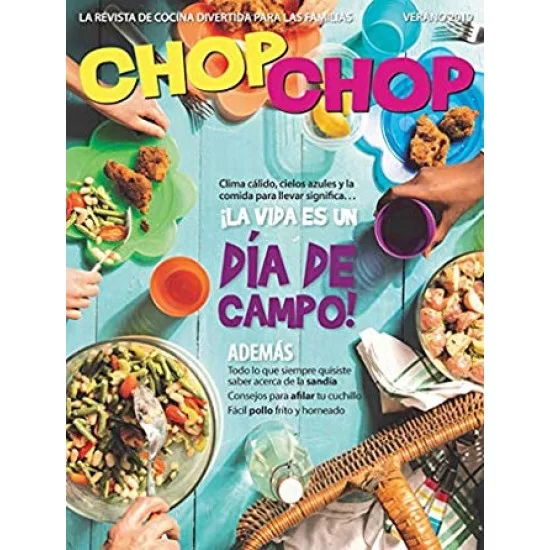 A Piece of Culture
The best thing about speaking another language is learning about other people and cultures!  How could you gift your kids something that will help them learn about a country where they speak your language?  Something to spark their interest in learning about other cultures.  Perhaps you could find a kids' cook book or a new music album (this one links to one of our favorites – 123 Andrés)?  Check out my music recommendations for some inspiration. How about a cultural game or toy from another country? Think outside the box!
Open Play
These toys are my favorite picks because they encourage open play. There's not just one right way to use them, they can be used differently every day for hours of fun and learning. And they can be used to imagine and play in any language!
Magna-Tiles
Magna-Tiles have been a favorite toy at our house for several years. My oldest son received them as a gift when he turned two and still builds with them at age eight! His toddler sister loves them just as much as he does, and all three kids will play with them together. The possibilities with Magna-Tiles are endless. One day we're making a zoo for our animals, and the next we're designing a dragon's castle.
Building blocks
Building blocks let the child's imagination run free.  Much like Magna-Tiles, they can be used to create whatever scene, structure, or design you want!  We love the simple wooden blocks from Melissa & Doug, and have daily building sessions with our LEGOS.  Tangrams are another excellent option for exploring creating with shapes! Finally, we adore these gorgeous Uncle Goose Spanish alphabet blocks (pictured below)!
Role Play Toys
Kids learn so much from using their imaginations to role play.  They can practice being a chef in their own little kitchen, a zookeeper caring for animals, or a physician seeing patients.  Giving them a variety of dress-up outfits and materials will get them inspired!  We adore the Melissa & Doug dress-up outfits and career items, as well as all of their wooden kitchen sets.  The doctor kit and veterinarian set are big hits at our house.  Plus, check out this taco and tortilla set or this complete baking set (pictured below).
Marble Run
Have your kids played with a marble run before? What I love about them is that they can be built and rebuilt countless ways. Kids can try to achieve a certain goal or explore what happens if they make a structural change. Such a wonderful STEM gift for busy learners. Try this wooden one from Hape, or this even larger wooden one!
Enjoy! I hope this gift guide gives you some fun, educational ideas for your bilingual learners.
What other gift ideas would you recommend? Let us know in the comments! Follow Bilingual Balance on Instagram, Facebook, Twitter, and Pinterest.